Also of interest: HellSING! parodies | Doujinshi-Ka's Inbox | Search strips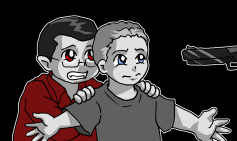 The Eagle of Hermes
Chapter 1 | Chapter 2 | Chapter 3 | Chapter 4 | Chapter 5 | Chapter 6 | Chapter 7 | In Care Of Thee | The Rally to Restore Humanity
A complete repost of the previously published spinoff comic.
In which we learn the full story of what happened in New York in '99, and how Iscariot reacts when they find out that former operative Stephen Colbert has been secretly a vampire ever since.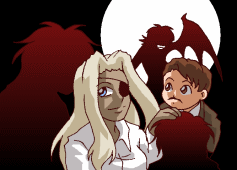 Once upon a time in the future. Our heroes' first war may have been won, but cool stuff continues to happen to them, never fear.
With (almost) nothing left to spoil, the artist and the characters go on a blitz (get it? get it?) of answering reader questions.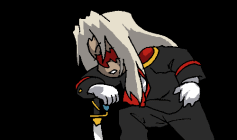 In which Integra enters the final boss battle, charges at the Major, and gets shot in the eye. It's almost a fatal blow, but after a heart-to-heart talk with her dead mother she's back on her feet, at least for about ten minutes.
It's long enough.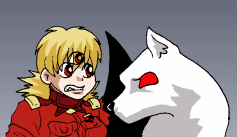 Seras catches us up on what's going on in London, before rushing off to meet the big bad wolf.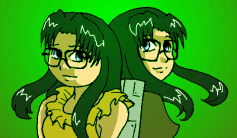 A flash forward...or flash back, depending on what point in whose timing you're looking at...showing yet another loop on the timeline of Yomiko Readman.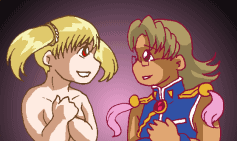 The fangirls' last hurrah brings us full circle, as Alucard's mystery message from the very first storyline is revealed.
Also, Integra gets a new sword.